At Nedstack we are aware that even the best technologies can fail when adopted wrongly. The PemGen value proposition is best applied in a context where the integration of the PemGen system is tuned for your specific intended use and context. At Nedstack we have dedicated application teams for our partners in Industry, Maritime, Built Environment and Commercial Vehicle markets.
Nedstack Application Support Process
The Nedstack application support process observes a V-cycle based phase-gate model. By early involvement of Nedstack we can contribute to your succesfull hydrogen energy transition by helping you build the fundament right and we aim to inspire you every step along the way afterwards.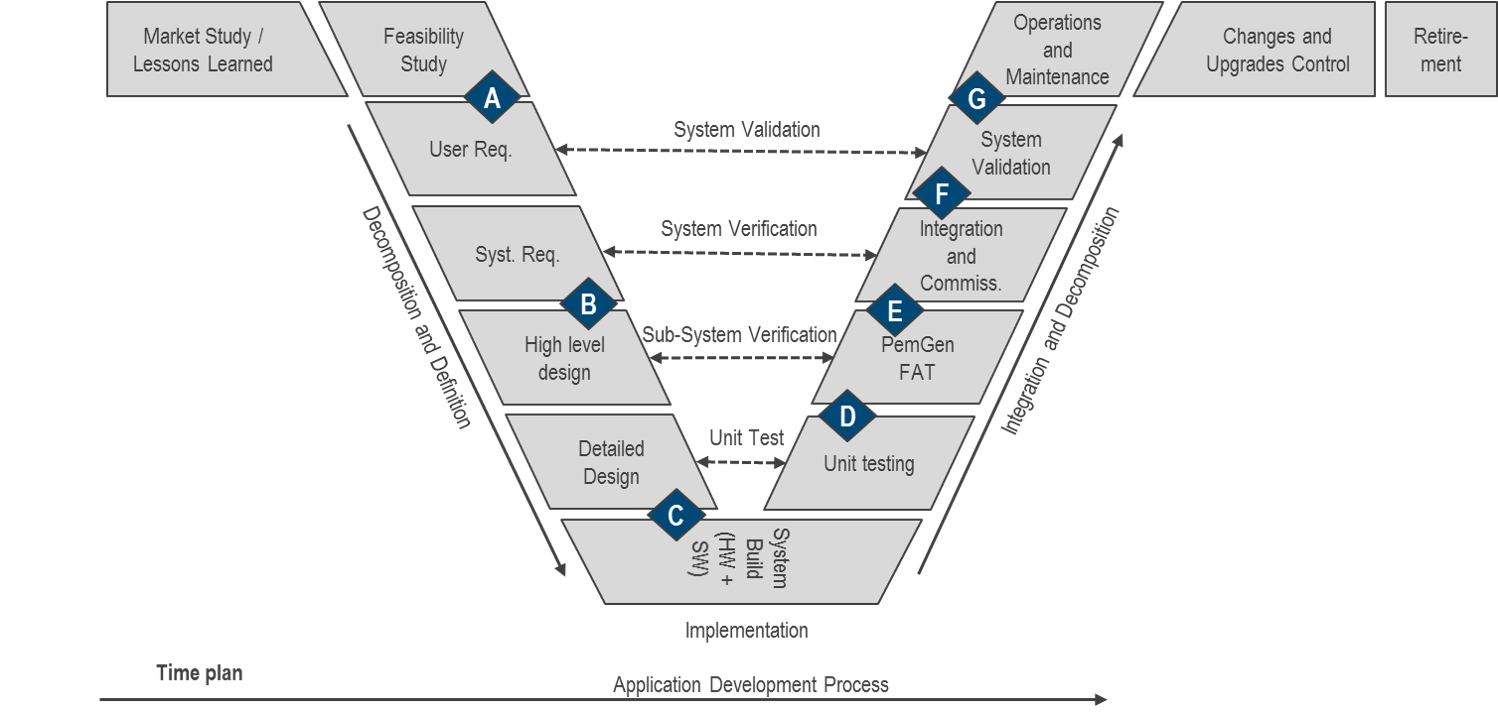 The Application Support Value Proposition
By relying on our Application Support Services we enable a strong value proposition:
Have an industry expert with prior fuel cell application experience as a sparring partner; 
Get an early view on feasibility and technical challenges;
Get recommendations on PemGen system tuning fit for your application; 
Get interfacing supplier and technology recommendations; 
Be supported in optimal sizing of your PemGen solution;
Benefit from Lessons learned in previous projects;
Tune your project planning to reality at an early stage;
Build confidence in your business case and application. 
Our Application Managers;
All Nedstack our - industry specific - Application Managers combine industry expertise with a thorough understanding of PEM Fuel cell systems. This in combination with their prior project experiences and their supporting teams makes them the ultimate extension of your project team. 
Check out our Application Support Package for your relevant industry by selecting one of the options below.