Plant owners can rely on our monitoring & control service for remote monitoring, helpdesk & support services and performance reporting.
Remote Monitoring & Control @ Our Nedstack PemCare Services
Wihtin PemCare, we support clients who permit us having access to their plants and performance data. Our remote Monitoring & Control centre consolidates and visualizes real-time data from our installations in the field.
By the virtue of such real time data, our repository of historical data and a system of powerful visualization and analysis tools, our experienced PemCare team can monitor and control your fuel cell power system unlike anyone else.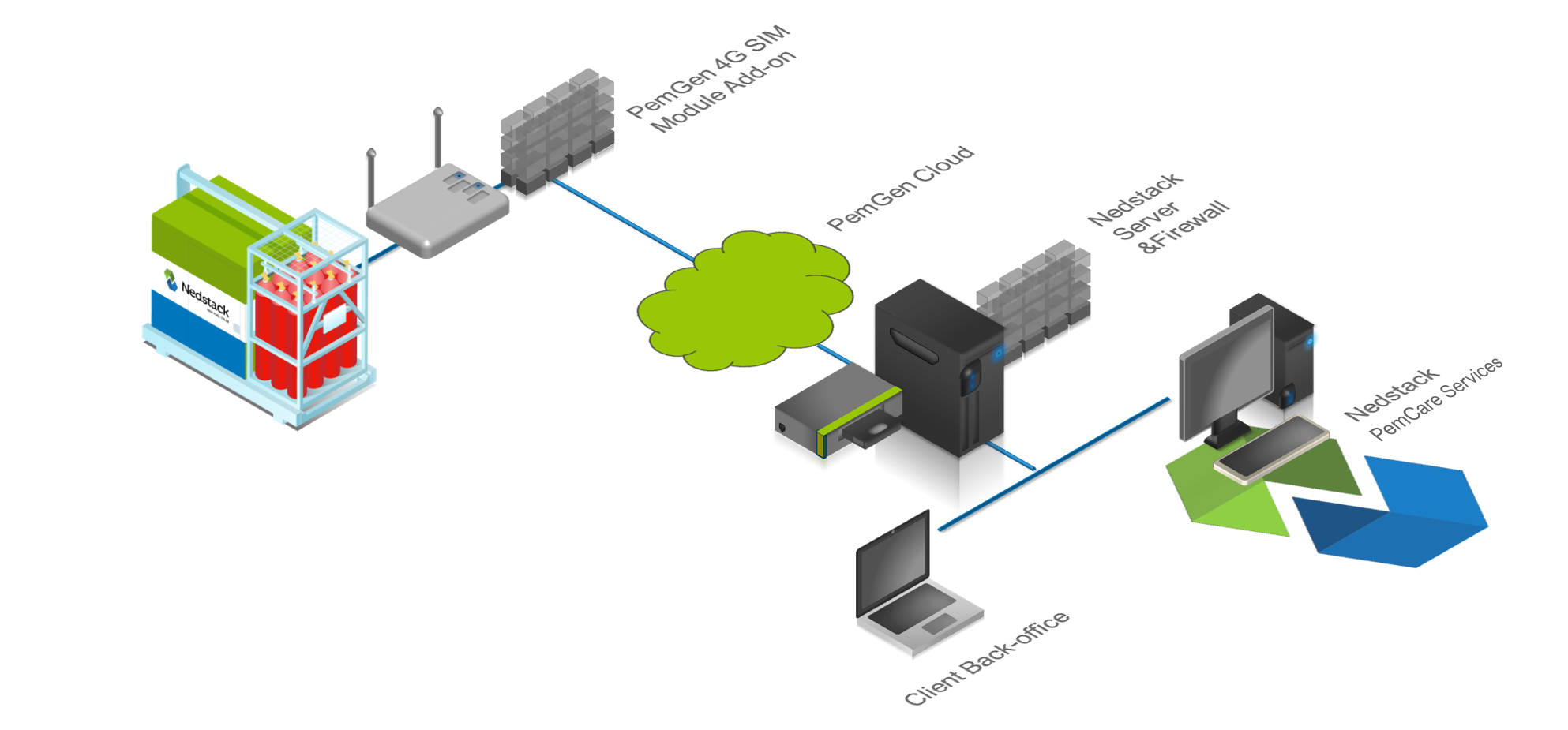 Monitoring & Control Value Proposition
Our PemCare Services consolidates not only realtime performance data, but also administers are repository of historical plant performance data, equivalent plant perfomance data, change control log books, plant techincal files, and so on. Furthermore, our PemCare-Hub team is only a few doors away from the PemGen development team, permitting for direct interaction with the original plant design team should that be required.

Remote Monitoring & Control Packages
The PemCare Monitoring & Control Package is available to all Plant Operators using PemGen Fuel Cell Power systems which are equiped with a SCADA & Remote Monitoring & Control add-on. 
Furthermore, PemCare requires a data acquisition and use license with the plant owner to be provided access to the data generated by the installation in the field. 
Our Remote Monitoring & Control Package contains the following service items;