Nedstack took part in the round table discussion with the Dutch Minister of Economic Affairs and Climate Policy, Mr Eric Wiebes, on January 29. The meeting was part of to the 3rd Combined Energy Conference between the Netherlands and North Rhine Westphalia aimed at achieving CO2-reduction in the energy and industry sectors via cross-border projects in the Netherlands and North Rhine-Westphalia
3rd Combined Energy Conference
The 3rd Netherlands-North Rhine-Westphalian energy conference aimed to intensify the cooperation between companies and scientific institutions from both sides of the border, in terms of win-win situations for the energy transition towards common international goals. The conference offers a platform for running and potential joint projects and activities of the two regions.
Both the Minister of Economic Affairs and Climate of the Netherlands, Eric Wiebes MSc MBA, and Minister for Economic Affairs, Innovation, Digitalisation and Energy of North Rhine-Westphalia and Prof. Dr. Andreas Pinkwart, had attended the conference.
Round-Table with Minister on Gelderland Hydrogen Economy
While more than 400 participants attended the 3rd Combined Energy Conference., the round0table discussion with the Minister involved a select number of the larger group of the companies and institutes in Arnhem that are working in the hydrogen industry in Arnhem. For over 20 years Arnhem has had a concentration of companies and institutes involved in the market for hydrogen and fuel cells and in the meeting this unique position was discussed and emphasized with the Minister.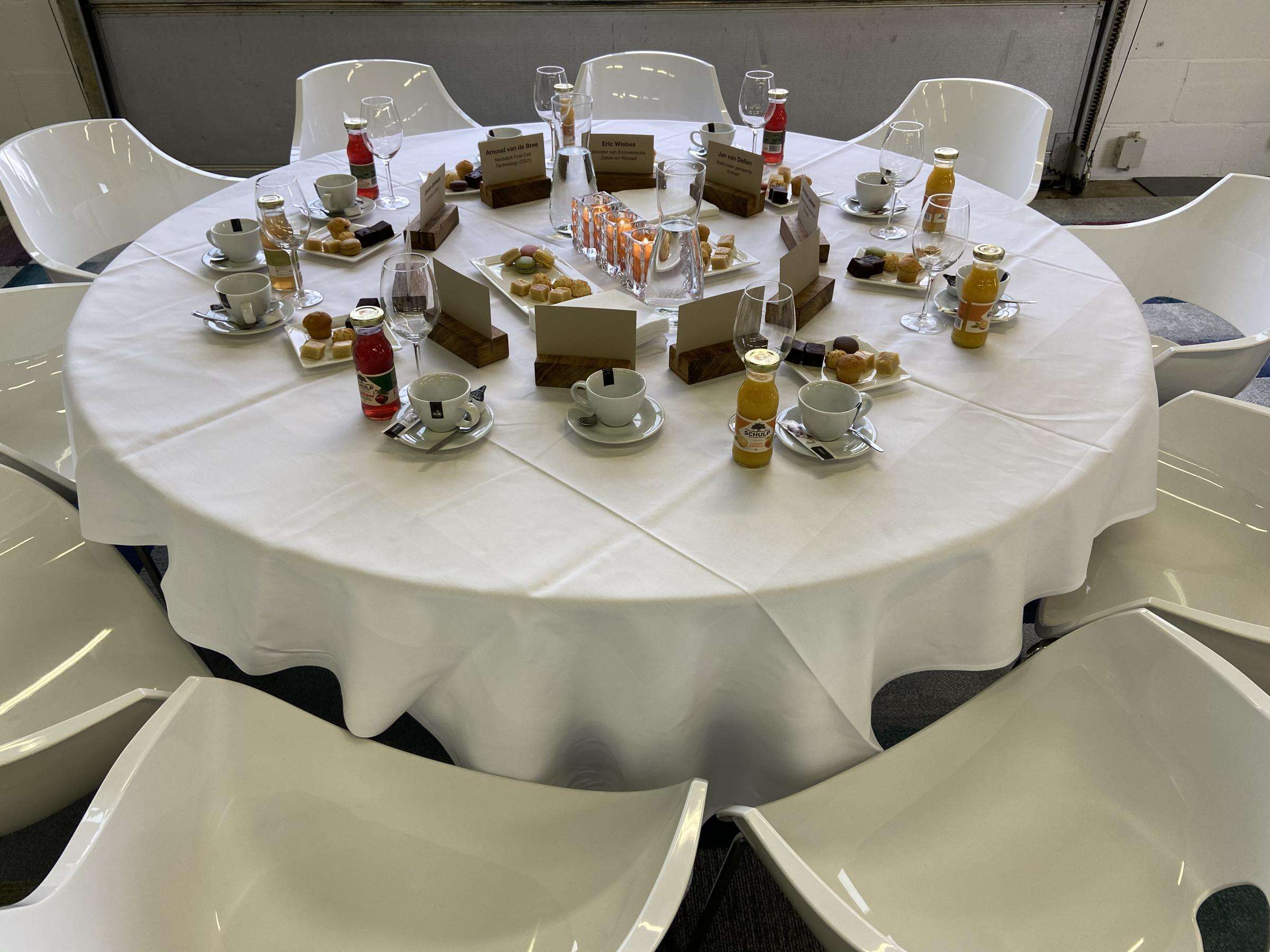 Hydrogen Valley Commitment
Nedstack has been a leading player in the Gelderland regional hydrogen economy and remains strongly committed to lead further growth and industrialzaiton towards a strong scale-up of its fuel cell technology base abd supply basis which maintains its center of gravity in Arnhem.