• LAVO™ and Nedstack have taken a first step in localising manufacturing hydrogen fuel cells in Australia
• Parties intend to cooperate on localising the production of Nedstack fuel cell technology for LAVO and other customers across the Australasia region
• Nedstack is a leading producer of PEM fuel cells with a 20 year track record and a strong, well-established global network that the JV will leverage
• LAVO has the first and only commercial-ready hydrogen energy storage system, set to be installation ready in mid-2021
• Manufacturing capabilities are foreseen to be located on the east coast of Australia

Sydney, NSW and  Arnhem, Netherlands – 20 November 2020 - LAVO, an Australian technology and lifestyle company powered by hydrogen, and Nedstack fuel cell Technology BV (Nedstack), a world-leading Dutch PEM fuel cell technology manufacturer, today announced the intention to localise production of  Nedstack fuel cell production technology in Australia.  
Based in the Netherlands, Nedstack is a leading producer of polymer electrolyte membrane (PEM) fuel cells and fuel cell power systems. For more than 20 years, Nedstack has successfully implemented its technology across infrastructure assets, commercial vehicles and maritime solutions, including the world's longest running PEM power plant, the world's first PEM power plant above the megawatt power size and world's largest PEM power plant in the field today.
LAVO has the first and only commercial-ready hydrogen energy storage system in the world designed for everyday use by residential homes and businesses, called the LAVO System. The LAVO System is set to be installation-ready by mid-2021 and will employ Nedstack PEM fuel cell as a critical component in the LAVO System and future applications still in development, such as its hydrogen-powered bicycle and barbecue.
Together, LAVO and Nedstack's combined experience, market leading positions and innovative spirit will enable the cooperation to deliver an important boost to Australian manufacturing capabilities and capitalise on consumer demand across the Australasia region for secure, reliable and sustainable energy solutions.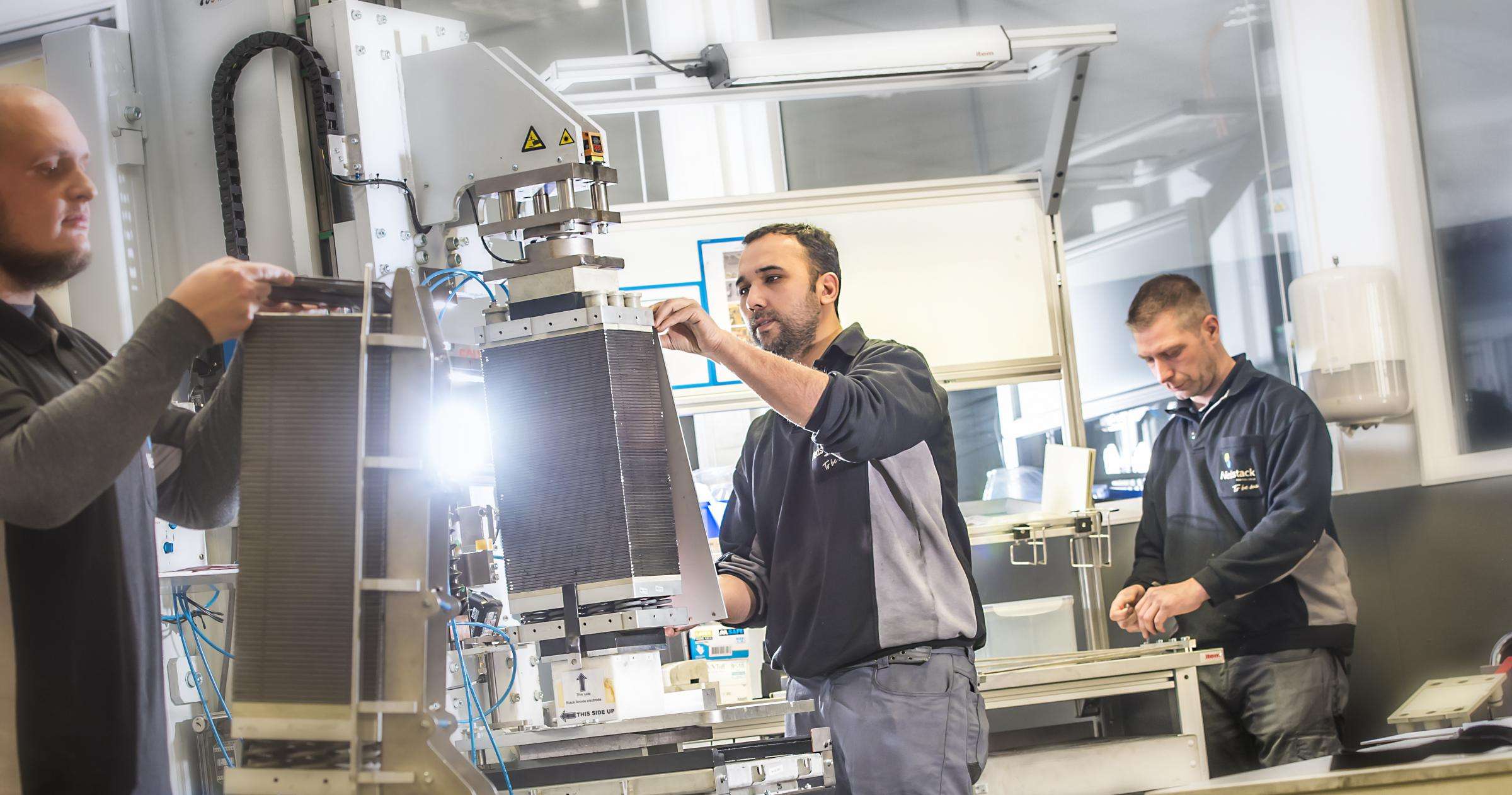 Alan Yu, CEO and Executive Director of LAVO, commented, "We are thrilled to be joining forces with Nedstack to bring market leading fuel cell production facilities to Australia and the broader Australasia region. Through our work together in developing the LAVO System, we have already established a strong relationship with Nedstack and have full confidence in the team as a trusted manufacturing partner. We look forward to continuing to deepen that partnership through our joint venture, leveraging the full strength of Nedstack's global network and creating additional opportunities for growth."
Arnoud van de Bree, CEO of Nedstack commented, "We are very pleased to be expanding our footprint into Australia and could think of no better team to do it with than LAVO. Our work at Nedstack revolves around creating global solutions to address the environmental challenges that the world is facing, and LAVO's innovative hydrogen technology is set to have a real, positive impact. LAVO's vision for a lower emissions future and the role that hydrogen storage solutions will play is well-aligned with ours, and we are pleased to be coming together to develop the infrastructure necessary to deliver on that vision."
LAVO Media contact:
Megan Moore, FTI Consulting
+61 434 225 643
Nedstack Media Contact:
Ambrose Feukkink, Nedstack Communications
+31 263197674
About LAVO™
LAVO™ is changing the way people live with energy. A hydrogen technology and lifestyle company, LAVO™ designs and manufactures renewable hydrogen energy storage solutions for residential and commercial use. LAVO™ will challenge convention, spark a global conversation and enable a meaningful change in attitudes and behaviours around sustainability, the environment and responsible consumerism. Founded in 2020, LAVO™ Hydrogen Technology Limited was established to fast track the commercialisation of technology developed within the Hydrogen Energy Research Centre cofounded by Providence Asset Group and the University of New South Wales. LAVO is headquartered in Sydney Australia. For more information visit www.lavo.com.au
About Nedstack
Nedstack is a Dutch manufacturer of PEM Fuel cell power solutions for heavy duty and long-life applications. Nedstack was founded in 1999 as a spin-out from AkzoNobel and is incorporated in Arnhem, the Netherlands. For more information visit: www.nedstack.com