Nedstack, its maritime partners - and perhaps the hydrogen economy as a whole - are strongly committed to enable a transition towards Zero-Emission shipping. The heavy duty requirements of the maritime industry and its needs for long ranges and long endurances at sea require hydrogen fuel cell solutions to be marinized and industrialized to meet the extreme requiremetns of the maritime domain.

Our call to action: Let's Navigate towards Zero-Emission Shipping
Over the last two years, Nedstack has been advocating the readyness of Fuel Cell Power Installations and the fuel cell ecosystem to initiate adoption of PEM fuel cel solutions as maritime power solutions and hydrogen or hydrogen carriers as maritime energy vectors. 
On October 22nd, Nedstack communicates its' call to action at the World Maritime Conference 2019 in Shanghai.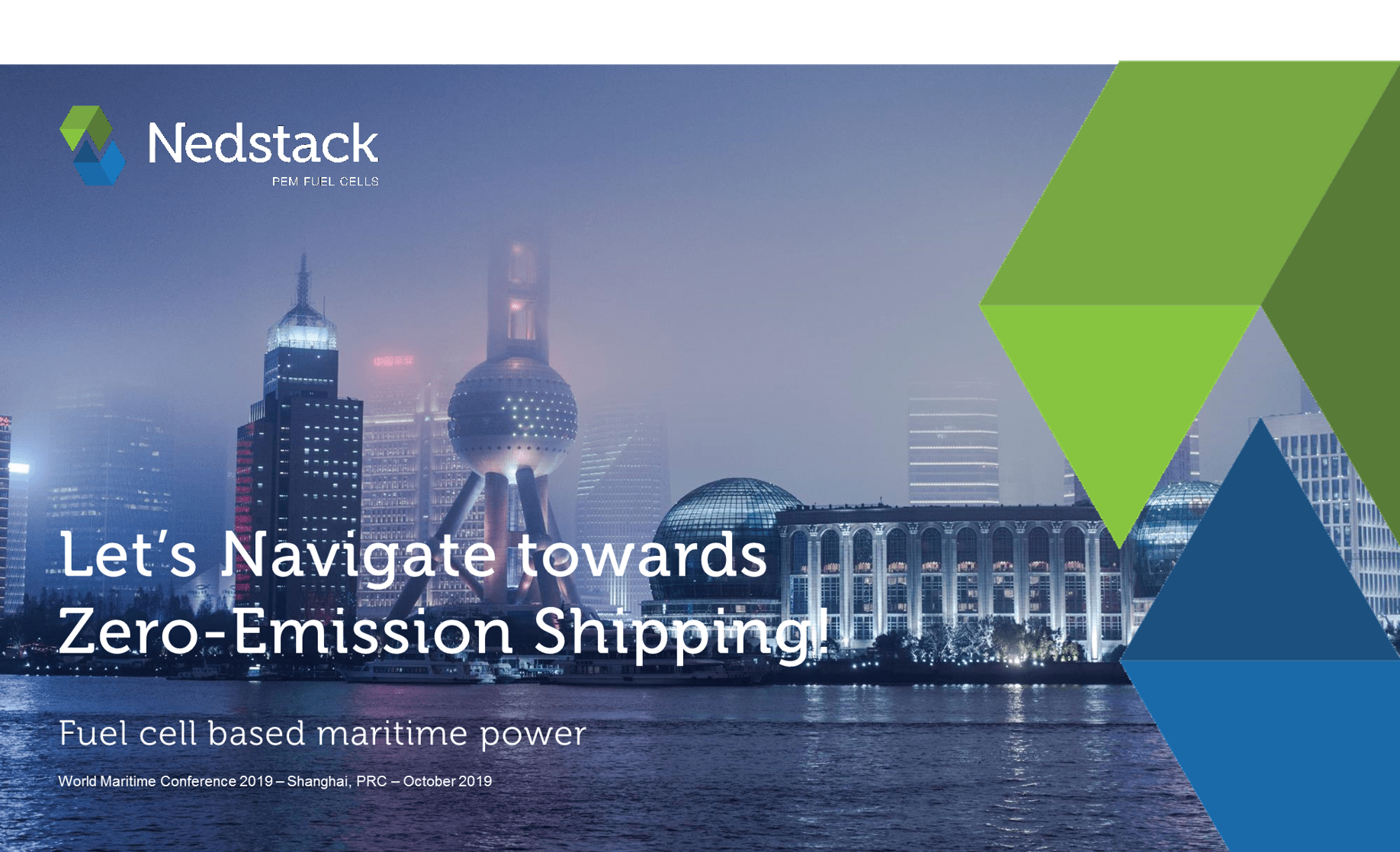 About the World Maritime Conference 2019
The WMC-2019 is an international event focusing on the current hot topics and major advances in the Maritime field by attracting experts on a global scale. The aim of the conference is to bring together leading scientists, well-known scholars, engineers, practitioners, business elites, lawers and policy makers from multidisciplinary research and application areas to exchange information on their latest research progress and innovation. 
Find out more on: http://www.wcmaritime.org/